With the new fiscal year fast approaching, we will take a look at the 10 most new best upcoming cars that are expected to arrive in India this year. Most car makers will be hoping that the momentum generated in 2015 will continue into the new year. Prime Minister Narendra Modi's Make In India campaign has helped greatly as it has successfully created a buzz among car makers with huge foreign investments expected to be made in the near future. India's growing auto sector is likely to face yet another boom as the country moves towards becoming a leading manufacturing and export hub. Effects of India's already improved production ecosystem are already evident as can be observed by the launch of the made-in-India Suzuki Baleno in Japan. This is the first time that the Japanese manufacturer is selling made in India variants on its home soil.
More and more foreign automakers are spending big in India which should see localization, productivity, job opportunities and export figures soar. The Auto Expo saw record footfall and a host of upcoming vehicles were displayed which indicates that the thriving Indian auto industry is set to grow in leaps and bounds over the next couple of years despite tighter emissions regulations coming in to play in order to combat the alarming pollution levels.
2015 did end on a blip as the automotive industry was rocked by a series of emission scandals both in India and internationally. This includes Volkswagen's use of emissions cheating devices in its diesel offerings sold all over the world as well as the ban on sales of diesel cars with engine capacities more than 2,000cc in New Delhi. Nevertheless, car makers are surging ahead with their launch plans to ensure that 2016 is as successful if not more successful than 2015. Here's a list of the top 10 upcoming cars expected in India this year.
1. Tata Kite 5 / Tiago Sedan
Now that bookings for the Tata Tiago have begun, its sedan twin is likely to follow closely in its footsteps and will arrive in India the following sometime soon. The sedan version of the Tiago was showcased in production guise at the Delhi Auto Expo 2016 bearing the Kite 5 moniker. Judging by the fact that both cars share the same platform, the Tata Kite 5 will likely arrive with similar interiors and power  train options.
The Kite 5 looks quite contemporary in terms of design and the show car that we saw at the expo was kitted out with the Tiago's well thought out interior. In the subcompact sedan segment, it does seem to tick all the right boxes, especially if launched at a competitive price point. Tata's new Kite 5 subcompact sedan will sit below the Tata Zest in the company's product line and will likely be available with a choice of 3-cylinder petrol and diesel engine units. The 1.2-litre petrol Revotron engine, also used in the Bolt  and Zest will pump out 83bhp and 114Nm of torque whereas the 3-pot, 1.05-litre diesel unit is rated at 67bhp and 140Nm of torque.
Also Read: Tata Tiago Review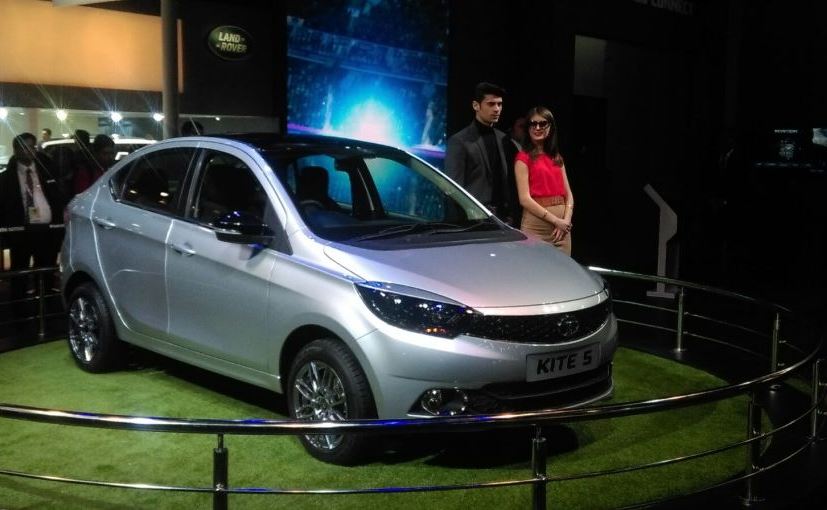 Although the Tiago will launch solely featuring a 5-speed manual gearbox, the Kite 5's later launch date could possibly mean that it will arrive with both a 5-speed manual transmission variant and an AMT variant. The subcompact sedan will rival the Ford Figo Aspire, Maruti Suzuki Swift DZire, Honda Amaze, Hyundai Xcent, and upcoming Volkswagen Ameo and should arrive in India by the festive season.
2. Maruti Suzuki Baleno RS
Indian small car specialist, Maruti Suzuki, unveiled the new and sportier version of it increasingly popular Baleno hatchback called the Baleno RS, at last month's Auto Expo. The differences between the standard and RS version will not be limited to just cosmetic updates as the RS version will come fitted with the much awaited 1.0-litre BoosterJet, direct injection, turbo petrol engine unit. The 3-pot unit is capable of putting out 112bhp and 175Nm of peak torque. Upon its launch, the Baleno RS will join India's growing list of 100+ bhp hatchbacks which currently includes the Volkwsagen Polo GT, Fiat Abarth Punto and Ford Figo. The RS edition will only be available on the top-spec Alpha trim.
Abarth Punto and Ford Figo. The RS edition will only be available on the top-spec Alpha trim.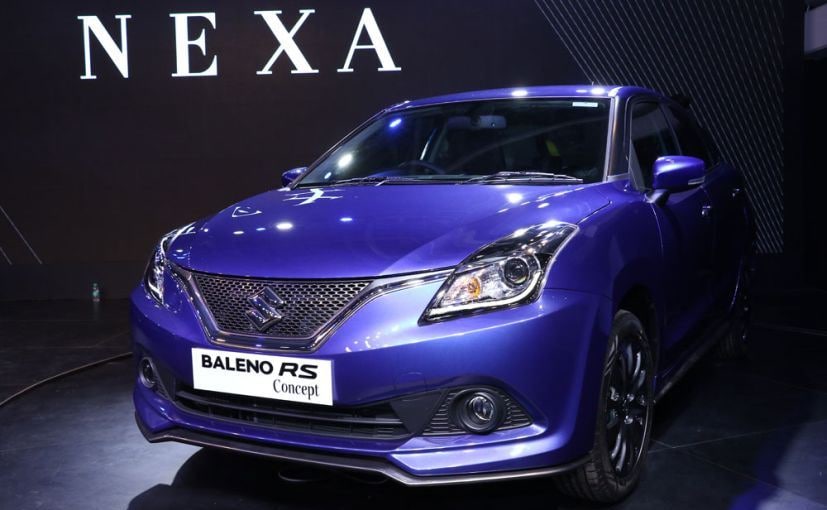 Besides featuring a host of cosmetic add-ons in the form of its aggressive body kit, the Baleno RS will also get better interiors. Improvements will include minimal chrome inserts, all-black theme, sporty front seats with cross stitched upholstery, and aluminum finish pedals. The car will arrive sometime around the upcoming festive season.
Maruti Suzuki Baleno RS Expected Launch: October, 2016
Maruti Suzuki Baleno RS Expected Price: 9 lakh – 10 lakh
3. Volkswagen Polo GTI
Now that India seems to have woken up and taken notice of the growing need of small, fast cars, India is likely to receive a gem of a present in the form of the insanely quick Volkswagen Polo GTI. The German car maker set the trend of hot hatchbacks when it introduced the 105bhp Polo GT but is now ready to push the boundaries and launch the GT's power-crazed twin.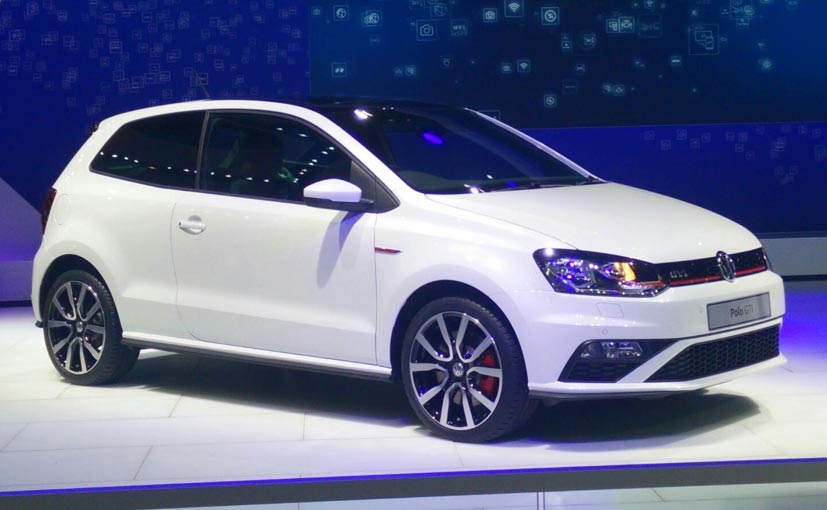 Packed with a 1.8-litre TSI turbocharged petrol unit, the Polo GTI puts out a whopping 190bhp and 250Nm of torque which means that it can do a 0-100km/h sprint in just 6.7 seconds! In terms of transmission, the engine will be mated to the same 7-speed DSG auto box that's available with the Volkswagen Vento and Polo GT. The car features mild cosmetic differences from its comparatively pedestrian twin such as the signature red highlight line on the front grille which runs into its LED headlamps, GTI-specific rear spoiler, sporty bumpers, red brake calipers and GTI insignia, new alloy designs, and LED fog-lamps. Volkswagen will initially sell the GTI in its 3-door form although a 5-door version may arrive at a later time. Alas, the sad part is that unlike the locally manufactured GT, the Polo GTI willarrive as a CBU and is hence expected to cost a pretty penny. The car will roll out in India in September, 2016.
Volkswagen Polo GTI Expected Launch: September, 2016
Volkswagen Polo GTI Expected Price: 18 lakh – 20 lakh
4. Volkswagen Ameo
In an event prior to the Auto Expo, Volkswagen globally unveiled its made-in-India, made-for-India Volkswagen Ameo subcompact sedan after which the car was showcased at the German manufacturers pavilion at Auto Expo 2016. Based on the Polo hatchback, the Ameo is the company's first compact sedan offering in India and also boasts of the highest percentage of localization in Volkswagen's Indian product portfolio.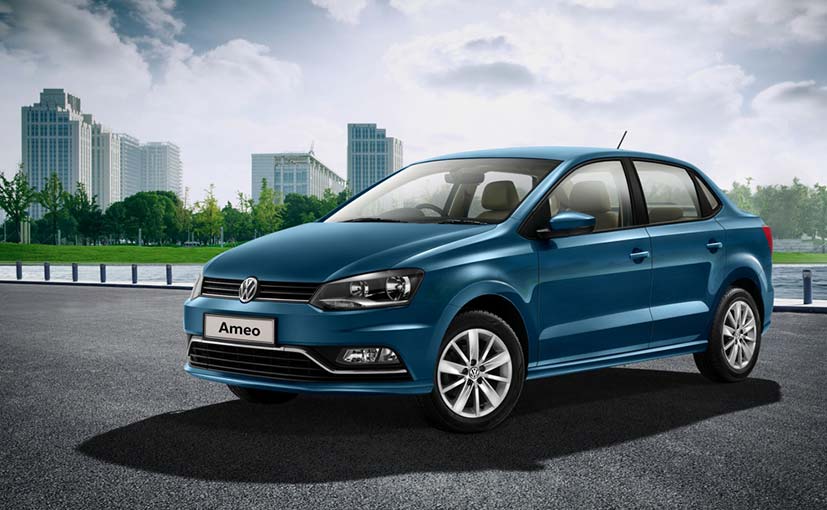 Volkswagen Ameo subcompact sedan
In terms of looks, the car is very similar to the Polo, particularly at the front. The square tail-lamp clusters at the back are similar to those found in the Polo and new Vento. Engine options are the same as those found on the Polo which includes a 1.2-litre petrol and a 1.5-litre diesel option. The gearbox too has been carried forwards from the Polo as the Ameo will come with a 5-speed manual gearbox and a 7-speed DSG autobox which will be available on the diesel variant.
Also Read: http://www.9to5carwallpapers.com/tata-tiago-review-2016-2017/
Volkswagen Ameo Expected Launch: August, 2016
Volkswagen Ameo Expected Price: 5.5 lakh – 8.5 lakh
5. Honda Accord
Once upon a time, the Honda Accord was one of India's favourite sedan car offerings as not only was it supremely comfortable on-road but was a great car to drive as well, especially the powerful V6 variant. However the lack of a diesel option as well as the introduction of better value competitors like the Toyota Camry and Skoda Superb steadily ate into its market share and eventually, the company was forced to discontinue the model back in 2013.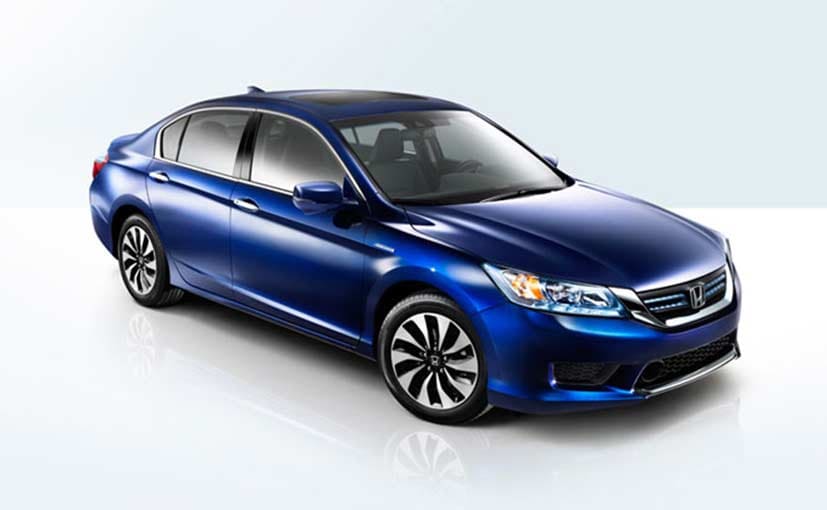 Despite the category having dried up and lost ground to the more popular SUV segment, the last few years have shown inklings of the once popular segment picking up steam yet again. The Camry Hybrid for example, has been quite successful in India, Based on the Camry Hybrid's success, Honda will revitalize the Accord brand in India and will not repeat last time's mistakes as it will bring the hybrid version of the Accord from the very start.
Also Read: http://www.9to5carwallpapers.com/tata-tiago-review-2016-2017/
The facelifted Accord looks sporty and premium and comes packed with a 2.0-litre petrol engine that is paired with a lithium-ion battery pack powered electric unit. The gasoline engine makes 141bhp but when combined with the electric motor, the total output of the sedan is rated at 196bhp with a peak torque figure of 306Nm. The engine will come mated with an electronic CVT autobox designed specifically to handle its high torque figure. A 189bhp, 2.4-litre petrol model may also arrive at the same time paired with the same CVT transmission box. The 3.5-litre V6 may arrive at a future date depending on market reaction and customer feedback. Expect the new Accord to arrive sometime in mid-2016.
Honda Accord Expected Launch: Mid-2016
Honda Accord Expected Price:28 lakh – 32 lakh
6. Tata Nexon
Tata unveiled the production ready iteration of its upcoming Nexon subcompact SUV at Auto Expo 2016. Developed on the X1 platform, the good looking and well proportioned car will be positioned between the Zest and Safari Storme in Tata's range. The car's design both on the inside and outside, borrows heavily from the Zica hatchback.
Also Read:http://www.9to5carwallpapers.com/tata-tiago-review-2016-2017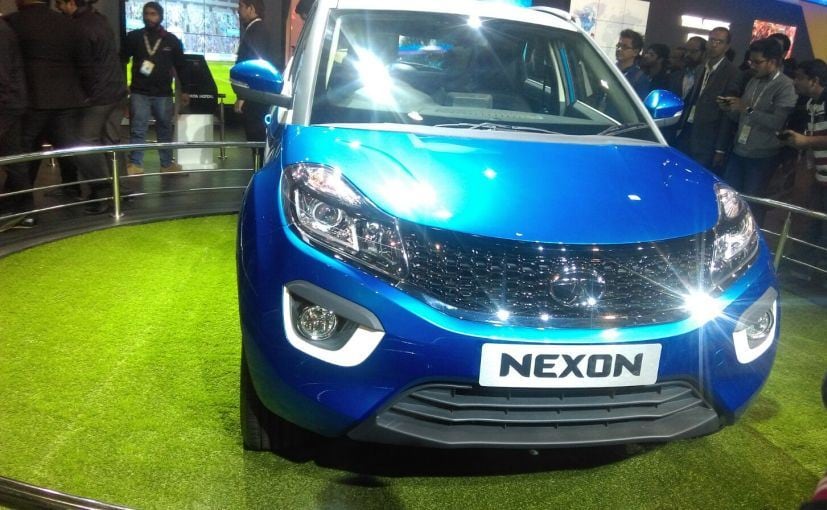 Tata Nexon Subcompact SUV
Upon its launch, the Tata Nexon (codename: Osprey) will compete with the likes of the Ford EcoSport, Mahindra TUV300, and upcoming Maruti Suzuki Vitara Brezza. The car was initially thought be powered by a Fiat-sourced 1.3-litre diesel unit that currently powers many other hatchbacks like the Swift, although new reports have suggested that Tata is planning on fitting it with a more powerful 1.5-litre diesel unit. This punchy new engine is good for 108bhp and 260Nm of torque and will likely come mated to a 6-speed manual gearbox. A 1.2-litre Revotron petrol option will also be available. The engine currently features on the Tata Zest and churns out 89bhp and 140Nm of torque.
Tata Nexon Expected Launch: October, 2016
Tata Nexon Expected Price:7 lakh – 10 lakh
7. Tata Hexa
Tata is all set to create chaos in the people carrier market when it launches is Innova Crysta competitor called the Tata Hexa. On the outside, the car looks to be a heavily reworked and better styled version of the Tata Aria. Upon its launch, the Aria replacement will sit above the Safari and will become the Indian manufacturer's flagship model in India.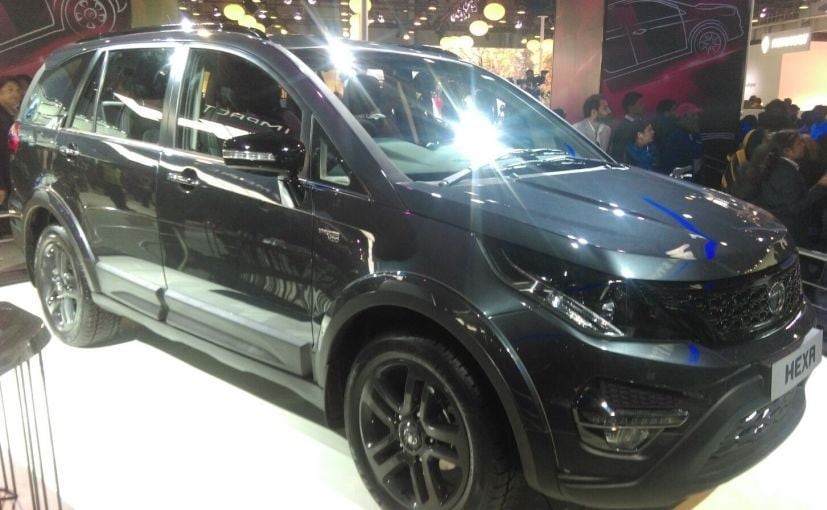 Tata Hexa Tuff Concept
The Tata Hexa features a muscular design template, Tata's signature honeycomb mesh front grille, a redesigned air dam, and projector head-lamps. The sporty element to its styling is further accentuated by its horizontal LED tail-lamp clusters, huge wheel arches with rubber wrapped 19 inch alloys sat inside them, and blacked out door pillars. The cabin features a host of intelligent driver aids, an intelligent media system, premium quality materials as well as 2 individual bucket seats in the middle row. The 6-seater Hexa SUV comes equipped with ESP, ambient lighting, 6 airbags, auto head-lamps, and rain-sensing wipers.
Also Read: http://www.9to5carwallpapers.com/tata-tiago-review-2016-2017/
Power is derived from a 2.2-litre diesel unit sourced from the Safari Storme VARICOR 400. The engine makes 154bhp and 400Nm of torque and is paired with a 6-speed manual gearbox.
Tata Hexa Expected Launch: Mid-2016
Tata Hexa Expected Price: 13 lakh – 18 lakh
8. Toyota Innova Crysta
The 2016 Auto Expo saw the long awaited new-look Toyota Innova Crysta break cover in India. The updated model is based on the Toyota New Global Architecture (TNGA) platform and is lighter than the outgoing version. The Toyot Innova Crysta features a completely re-done front end with swept back head-lamps, a new front grille, LED DRLs and new fog-lamps while the rear end gets a new bumper along with updated tail-lamp clusters.
Also Read: http://www.9to5carwallpapers.com/tata-tiago-review-2016-2017/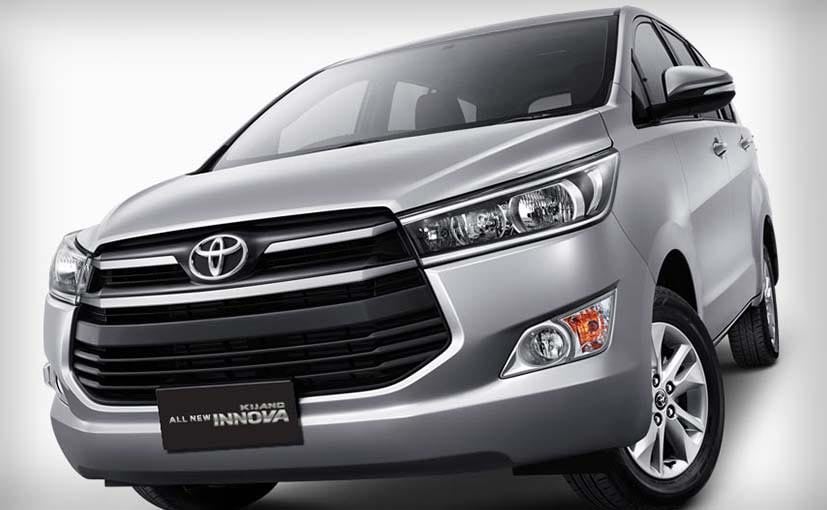 New Toyota Innova Crysta
Inside the more premium cabin, the new Toyota Innova will include a host of bells and whistles including an intelligent touchscreen multimedia system with inbuilt navigation. Power will be provided either by a 2.0-litre petrol or a newly developed 2.4-litre diesel engine unit, the manual versions of which put out 137bhp/183Nm and 147bhp/342Nm respectively. A 6-speed automatic gearbox will be available on diesel variants in which torque has been upped to 360Nm.
Toyota Innova Expected Launch: May-June 2016
Toyota Innova Expected Price:10 lakh – 16 lakh
Also Read: http://www.9to5carwallpapers.com/tata-tiago-review-2016-2017/
9. Maruti Suzuki Ignis
Auto Expo 2016 saw Maruti Suzuki unveil its upcoming Ignis subcompact crossover-SUV. Set to compete in a relatively new segment of sub-4 metre SUV-styled cars, the Maruti Suzuki Ignis will maily compete with the recently launched Mahindra KUV100. The car features tall proportions and a heavily stylized front fascia which includes large U-shaped LED DRLs in the head-lamp units that are infused with the front grille.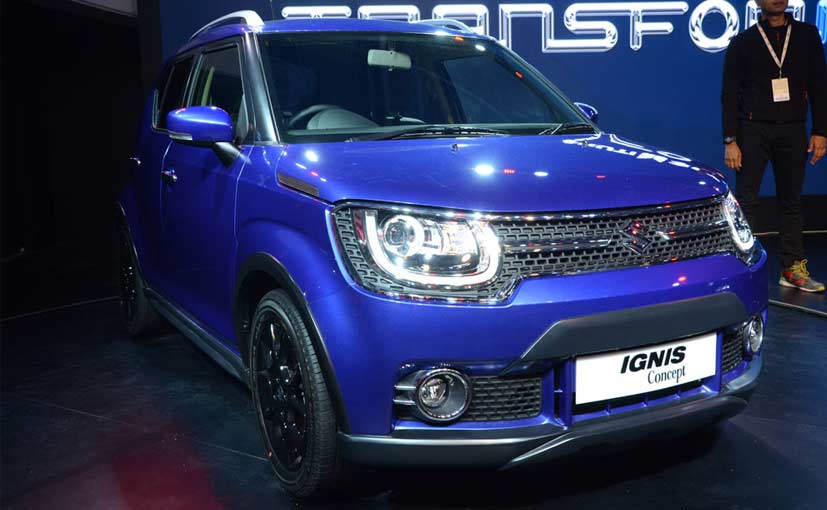 Maruti Suzuki Ignis
Based on the details obtained from the Japanese-spec model, the Ignis' SUV-like traits should include flared wheelarches, a 180mm ground clearance, and Suzuki's All Grip AWD system. Electronic features will include a USB and Bluetooth equipped media system, Suzuki's adaptive Dual Camera Braking System (DCBS), lane management system, hill decent control, and camera equipped front and rear parking sensors. ABS and EBD will be available as standard as will dual front airbags. Power will be sourced from its 1.3-litre engine although a 1.2-litre offering may also be in the pipeline. Transmission duties will likely be performed by either a 5-speed manual gearbox or a CVT unit. At the expo, Maruti Suzuki confirmed that the Ignis was likely to arrive during the festive season.
Maruti Suzuki Ignis Expected Launch: October, 2016
Maruti Suzuki Ignis Expected Price:4 lakh – 5.5 lakh
10.Honda BR-V
Japanese manufacturing giant Honda showcased its compact SUV contender called the BR-V at Auto Expo 2016. The Honda BR-V will be launched in India sometime around June, 2016. The BR-Vs form is visibly based on the extended Brio platform and features multiple design elements borrowed from Honda's current range of vehicles such as the Mobilio, Jazz and City. Capable of seating 7, the compact SUV will compete against the likes of the Hyundai Creta, Renault Duster and Maruti Suzuki S-Cross.
Also Read: 2016 Auto Expo: http://www.9to5carwallpapers.com/tata-tiago-review-2016-2017/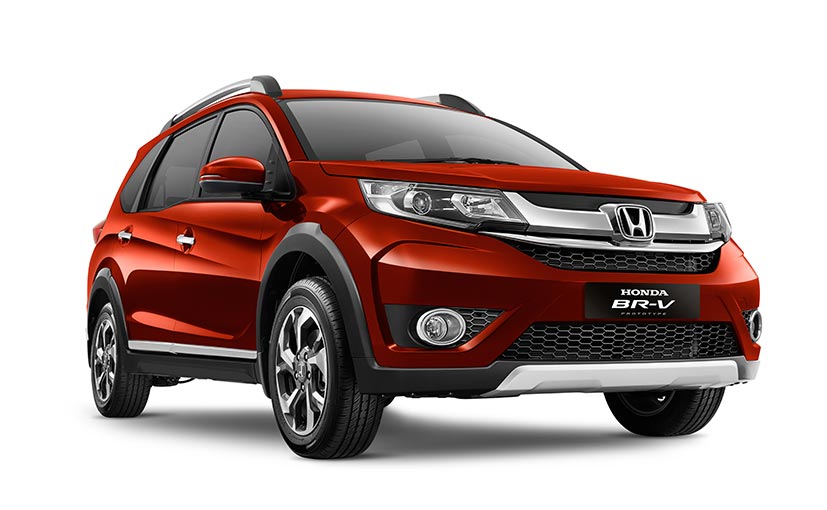 Honda BR-V compact SUV
The Honda BR-V is powered by the same set of engines that drive other Honda offerings like the City and Mobilio. Engine options include a 1.5-litre i-VTEC petrol and a 1.5-litre i-DTEC diesel unit mated to either a 5-speed manual transmission or a CVT automatic transmission box. The petrol unit makes 117bhp and 146Nm whereas the diesel puts out 99bhp and 200Nm of torque. Its features list will include dual SRS airbags, ABS with EBD, Vehicle Stability Assist, and Hill Start Assist.
Honda BR-V Expected Launch: September, 2016
Honda BR-V Expected Price:9 lakh – 13 lakh
Also Read: http://www.9to5carwallpapers.com/tata-tiago-review-2016-2017