Whether it's designing Lifans that look like Mini Coopers or Geelys that look like Rolls-Royce Phantoms, Chinese automotive stylists have an uncomfortable history of cribbing Western designs for their cars. Those embarrassing days may be drawing to a close, however. What you see here is the first concept car from LeSee, a new automotive division of the Chinese tech company LeEco — formerly known as Letv. And it is absolutely stunning.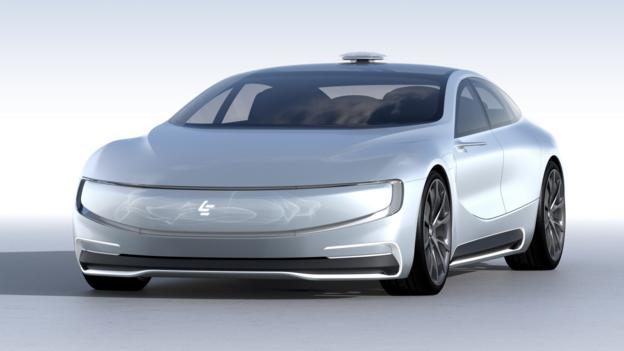 Uncovering in Beijing on 21 April included no mention of production plans for "Super Electric Ecosystem",  although he did offer a fairly impressive demo of the car's self-driving and self-parking features by speaking commands into his application-connected smartphone. No surprise, the car is packed to its glass roof (one piece, from the windscreen to the rear window) with futuristic glitz, including face- and emotion-recognition features, shape-shifting seats, a bumper-level external LED display and color-changing lighting, and a segmented steering wheel that folds away during autonomous operation to free up cabin space. It's enough to make a Tesla Model S look downright ordinary.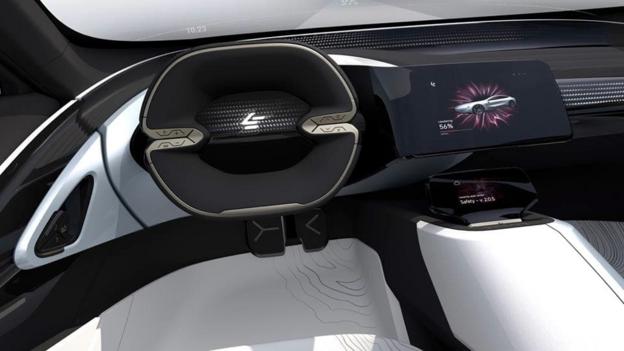 LeSEE's car is interesting for more than its dramatic style and ambitious technology package, however. LeEco happens to be the marquee investor in Faraday Future, bankrolling the US-based electric-car startup's $1b clean-sheet factory in the Nevada desert. Faraday, you may recall, has revealed only the racer-esque single-seat FFZERO1 super car — a finned pipe dream that was created merely to serve as proof-of-concept for the company's flexible EV-chassis architecture. Faraday has yet to reveal a series-production model.
Morever, in February, LeEco and Aston Martin announced a partnership that would eventually allow British car makers to build its first battery-powered model, likely a version of the Rapide saloon producing as much as 1,000 horsepower. How much of that future Aston lurks beneath the LeSee car's lithe form? How much of the electric Aston will inform the future Faraday? For now, no one's talking.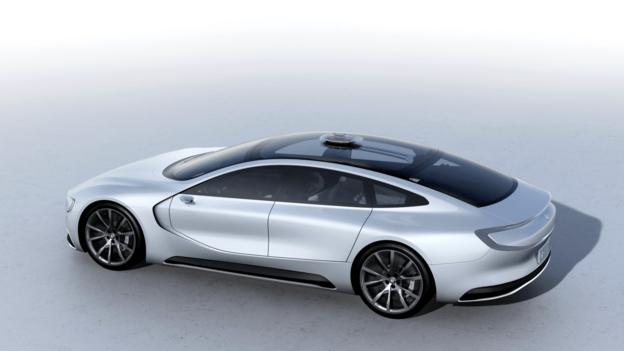 There is no question that creating a production car — particularly one without driver functions — is a rather more complex proposition than making a mobile phone or a television. But the LeSee saloon is a wholly impressive first stab, and there is no denying that Jia Yueting is heaving a staggering amount money at the mission — and, with Faraday Future and Aston Martin, building important relationships — to establish his company as a significant player.
Story will be revealed in near future.